MAKILA GOLF CLUB BAYONNE BASSUSSARRY

The Makila Golf-Club is a par 72 18 hole course, 6176m. long.
This natural site, established on rolling hills and valleys, through a forest of centuries old oak trees, was harmoniously designed by the talented American Architect Rocky Roquemore.
With large fairways, the course provides very different holes for golfers of all levels, and for the pleasure of the players a varying country side, with the Pyrenees mountains in the distance and the coast of Biarritz just 5kms away.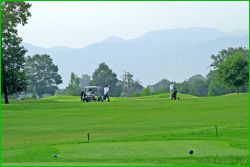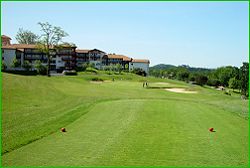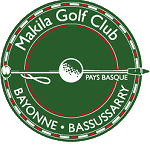 CLUB HOUSE, RESTAURANT, BAR and PRO-SHOP.
Restaurant telephone : 05 59 58 42 40 or 06 88 55 88 24 - Restaurant email
GOLF LESSONS are provided by Fredéric Martin, for both beginners and experienced players.